Details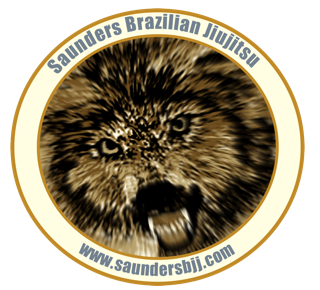 Welcome to Saunders Brazilian Jiujitsu!  We are a martial arts school that teaches Brazilian Jiujitsu and submission grappling in the Durham, NC area.
Our school takes pride in having a fun and friendly atmosphere to train in.  Yet we have produced many very successful competitors over the years.

With an instructor with over a decade of experience teaching Brazilian Jiujitsu, you have found one of the best places in the NC Triangle for learning this art.  Come on in and try a free class!  If you're still undecided, [testimonials] see what some students have said...[end testimonials]

more blue belts
Details
Congratulations to Manuel Vargas and Patrick Cornejo on their recent promotion to blue belt!  They both have been training quite a while and have been consistently improving in that time.  Keep it up!
New black belts!
Details
Huge congratulations to Justin Clayton and Derek Langston on their recent promotion to black-belt!  They both started training with with me as blue-belts and have been training for about 10 years in total.  Thanks to all that showed up for the test, to help, and cheer on the guys!
NY promotions
Details
Recently I was back up in Rochester, NY, visiting and teaching a seminar at Nova Fitness.  Congratulations to Alex Blank and Casey Jordan on passing their brown-belt exam!  And a big congratulations to Steve Arnold on passing his black-belt exam!  I did want to call out that Steve and Casey put a lot of effort into their preparation and it showed, well done!  And yes, it really has been 11 years since Alex got his purple-belt!
a not so new brown belt
Details
So very late on this, but big congrats to Dan Settles on his promotion to brown belt back in spring!